How do consumers buy the right Hetian jade?
August 08, 2020
With the improvement of people's living standards, consumers have a great desire to buy high-end Hetian jade products. However, many people tend to be impulsive to purchase and blindly follow the trend when they choose to buy jade articles, so that they suffer from losses.

So how do you let consumers buy the right Hetian jade and enjoy the fun of collecting and Tianyu? To this end, interviewed Mr. Tao Hu, the national jade carving master.

Tao Hu: If you want consumers to buy their own jade, let the jade collection of this industry continue, healthy and orderly development, on the one hand need the correct guidance of the industry, the media, on the other hand, jade lovers need to learn rational consumption.

Consumers should polish their eyes to distinguish between authenticity and falsehood. Taking "Hongyu" as an example, the market is full of many fine "红玉" works, and the price is very high. Many collectors think that the price is high. However, there is no record of "红玉" in the history of Hetian jade, most of which are blush and sputum, and the sputum cannot be counted as real ruby ​​or topaz. In order to obtain greater benefits, the profiteers have created the "red jade" that consumers like in various ways, and ultimately deceived consumers.

Consumers must learn to "communicate" with jade and gradually form a rational jade consumption concept. Many Tibetan friends may encounter such problems. The jade purchased in 3 or 5 years ago is now coming out and I feel that the craftsmanship is general and not so good. Not only Tibetans, but also ourselves, we are now turning back. Looking at the sculptures in the past is also dissatisfied with many places. Through the jade that is now collected and the jade that you want to buy, Tibetan friends can accumulate more experience, enhance their understanding of Hetian jade and its carving process, and increase their understanding of jade culture.

Expert tips:

First, buying Hetian jade should be more rational. There are many examples of impulse purchases, blind purchases, and even borrowing money. In the end, I found that I was not satisfied with the Hetian jade that I had previously collected. Hetian jade collection is not much in the fine, only through continuous learning, rational choice, can spend as little as possible;

Second, listen more, observe more, and study hard. Nowadays, the so-called "snobbery" is very rare. Jade lovers want to collect their favorite jade, they should listen more, observe more, and study hard. Hetian jade is the best teacher, constantly enriching his knowledge and improving the level of artistic appreciation. Only in this way can you meet your collection needs for your favorite Hetian jade.

It's a kind of baby mosquito nets with crib cover. Valuable Textile's baby crib tents proven to keep baby in, you can stop your child escaping and falling out of the crib. It protects your little one from climbing, crawling or falling out, getting stuck between crib rails, pesky bug bites, losing toys, blankets and pacifiers from the crib. And it leaves no chances for the mosquito.


We are Valuable Textile Co.,Ltd, which founded in 2016 and specializing in producing different kinds of indoor and outdoor mosquito nets,bed canopy, baby canopies, kid play tents. And we have got certificates of ISO9001 quality management system and BSCI. Every year, VALUABLE exported to over 20 countries and up to 2,000,000 pieces of products to the whole world.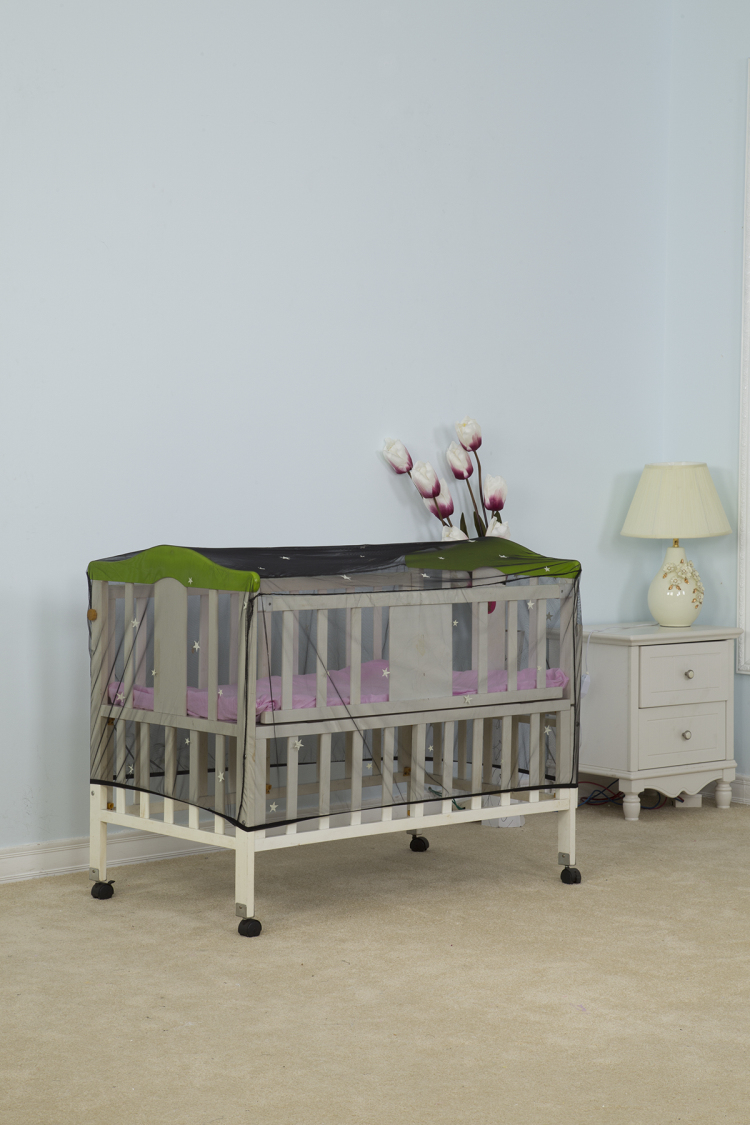 Baby Crib Cover Mosquito Net,Crib Mosquito Net,Crib Mosquito Net Canopy,Crib Anti Mosquito Net

Valuable Textile Co.,Ltd. , https://www.vbcanopies.com